Take Quality of Life to a New High
MK Gold Coast is a hi-rise integrated gated apartment complex equipped with ultra – modern amenities to meet the emerging living needs and lifestyle of the upper class and upper-middle class strata of the society. The promoters have visualised and conceived the housing project with different and unmatched features @ Yendada, Visakhapatnam to cater to the living demands of the generation next.......
MK Gold Coast mega residential project is with two wings, 17 floors each, 555, 3 BHK apartments ranging from 1300 sft. to 2900 sft. with 100% vaastu compliance, no common walls, with an exclusive 5- level furbished club – house and other dominant facilities, plans duly approved by GVMC, MOEF, civil aviation, fire department and other statutory departments leading to issue of grants and permits by competent authorities to pave way for uninterrupted continuous construction activities @ MK Gold Coast, Yendada.
MK Gold Coast is very thoughtfully and scientifically designed by well – known architects Vistaas, Hyderabad keeping in view the aesthetics, ergonomics and human engineering leading to create 555 cost effective hi-quality luxury living spaces.
MK Gold Coast is centrally located in the heart of the growing smart city of destiny – Visakhapatnam and prominently located in the growth center Yendada that is poised to be one of the posh colonies - the happening place with a set of positive vibrations, enthralling and scintillating hill views, sea and city views.
MK Gold Coast features
MK Gold Coast displays a fine balance of indoors and outdoor spaces.
Read More
MEMBER OF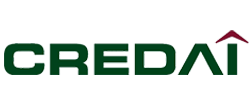 ARCHITECTS

STRUCTURAL ENGINEERS

LANDSCAPE ARCHITECTS

MECHANICAL, ELECTRICAL & PLUMBING CONSULTANTS